Do You Know Your Energy Options?
Depending on your location, you may no longer have to buy power from your local utility. Clear Energy Solutions provides a great alternative and takes pride in reducing your energy costs.
What Happens If I Switch Providers?
There are no switching or maintenance fees, interruptions in services and no cancellation fees when choosing a third party supplier. We give you the power to choose!
Start Saving On Energy Costs Now!
We are a group of energy experts with years of experience in the industry. We provide the highest quality service and economical products to our customers
Start Saving Today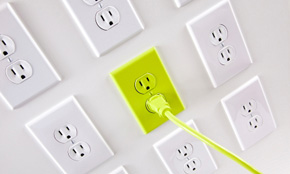 Our Customer mission is to be the most customer and employee oriented energy consulting firm.
Our dynamic growth has been achieved by adhering to basic values that will continue to define
Clear Energy Solutions in the future.
Testimonials
"Clear Energy Solutions did an excellent job in procuring our electricity. We learned a good amount about the deregulation process and received a lower rate than what we had previously paid. It was insightful to learn how energy is priced and how to protect yourself through the bidding process. Clear Energy Solutions was very helpful in following up after the sale as well. We are very pleased with their service."
Mike M., CFO — Media Industry